Officers and Directors
---
Meet the Board of Directors who work hard for you everyday!

President Russ Diethert – Term expires January 2023
Newly elected in 2021 Russ is the retired owner of Headwaters Polaris in Watersmeet, MI, he is a longtime supporter of MI-TRALE, Russ believes it is critical that we have organized representation and do all we can to promote and protect the sport that we love. Russ's goals are to continue helping MI-TRALE remain the most respected resource for anyone looking for ORV information in the Western UP. Russ wants our communication with all government agencies to remain effective and productive and continue working together to further develop trails and protect what trails we have. Russ enjoys being able to ride the trails throughout the summer months! One of his favorite things about trail riding is gathering together with his good friends and neighbors to explore new places along the trails. Russ invites all our website's readers to come and experience the beautiful UP! MI-TRALE and I are here to help you have a great time. We want your visit to be enjoyable."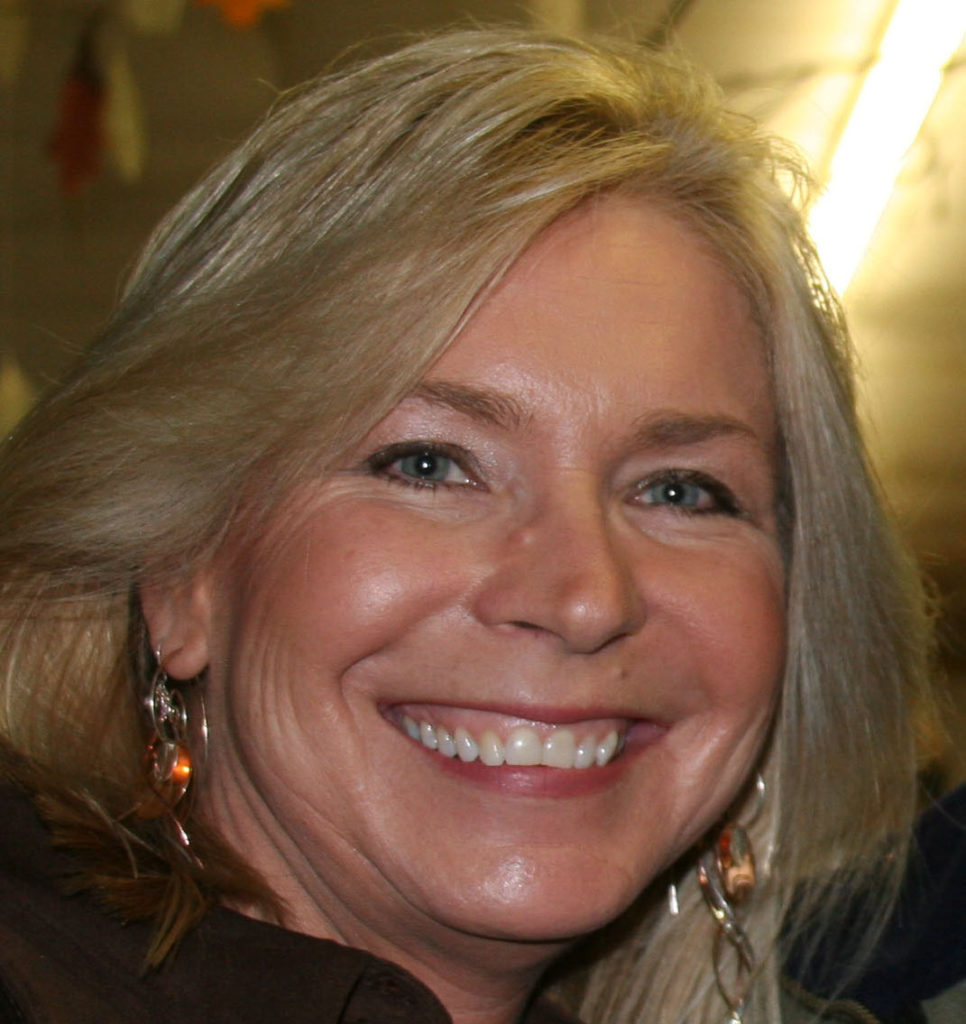 Vice President Janet (Holmstrom) Miesbauer – Term expires January 2024
Janet is the Communications coordinator (Czar) and is active in the equestrian division of MI-TRALE. She and her husband Ron reside in the "backa Mass" surrounded by both state and national forests. They have 3 horses and a donkey as well as a cat and 3 dogs. Janet is on a DNR subcommittee for equestrian trails representing the Upper Peninsula and is also employed by the State of Michigan. Janet became involved in MI-TRALE when she found out the Courtney equestrian trails were managed by MI-TRALE. She joined the group to help with maintaining those trails. Janet has found the MI-TRALE group to be an enthusiastic, always willing to lend a hand and fun loving bunch of folks to be involved with.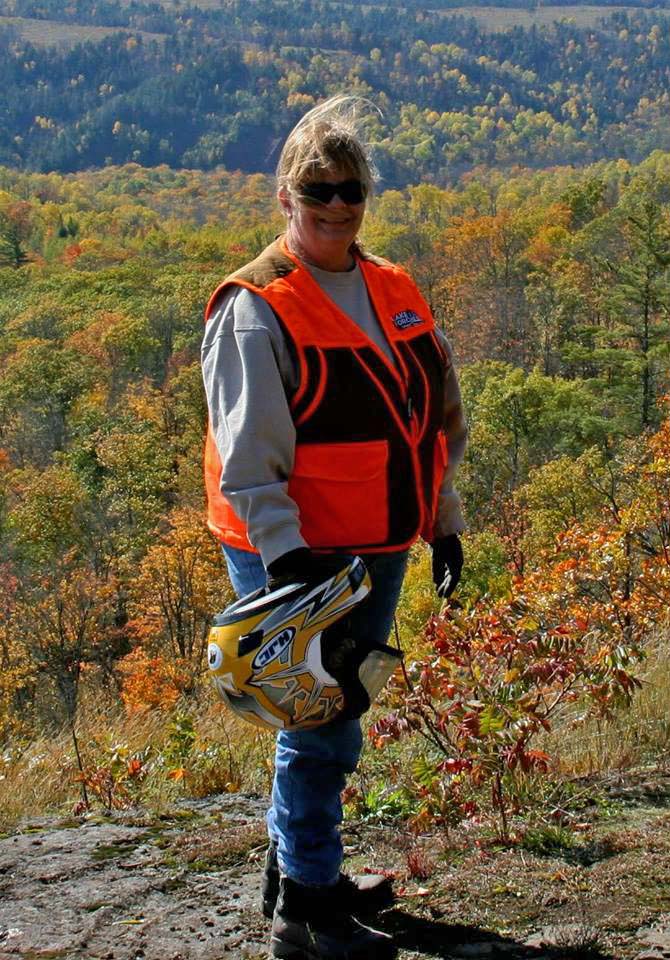 Secretary Linda Schulz – Term expires January 2023 
Linda, along with her husband, Mike purchased the Running Bear Resort in 2007 (located in Paulding, MI) and to further the opportunities of exploring Michigan's beautiful wilderness, Linda and Mike soon acquired ATVs and began to ride our trails. Discovering that MI-TRALE was the organization that worked on signing and maintaining these trails, they became members in 2010. About 1 month after joining, Linda was elected to the position of Secretary for our BOD. In addition to the standard Secretary's job tasks of Minutes-taking and reporting, her duties also included handling of the DNR Grant paperwork.  Linda still holds the secretary position today. Also, Linda helps with our Facebook page and website. She loves being out-of-doors and so helps out with trail maintenance every chance she gets. Linda would like to say, "Come see what MI-TRALE's trails and the Western UP have to offer. I think you'll be pleasantly surprised!"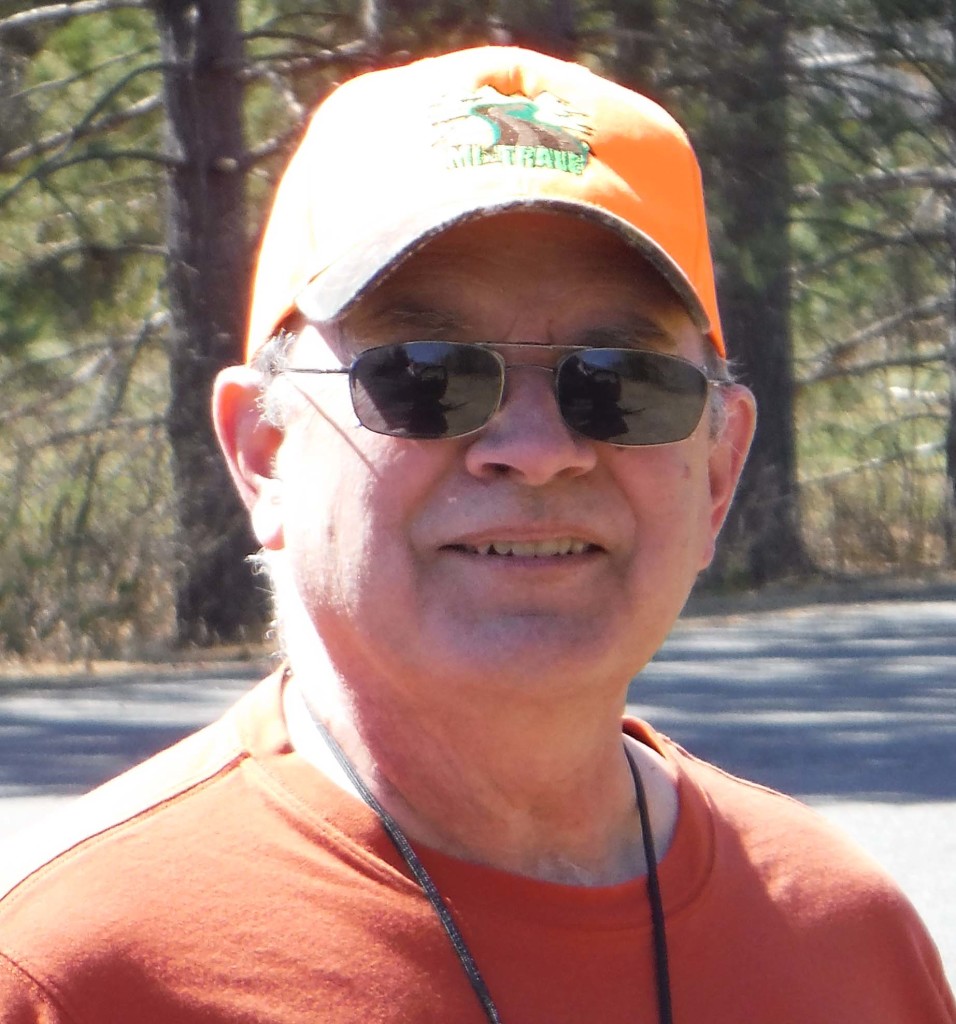 Treasurer Dave Bishop – Term expires January 2024
Dave retired to Ontonagon, MI (along with his wife, Pat) in 2000. This happened after a long and successful career as the Maintenance Foreman for the Waste Water Treatment Plant, (2nd largest in the state!), located in Rockford, IL. With a couple of years living in the UP under his belt, he wanted to further explore the beautiful wilderness it offered, so he thought ATVing would be the way to go. After the loan of ATVs and instruction from friends, in 2003 Dave got his own ATV and has been a dedicated rider ever since! Our President, Don Helsel, and Dave are good friends and it was at Don's invitation that Dave became a member of MI-TRALE in 2012. Dave is a man who genuinely cares about (and is very involved with) his community. He is currently President of Ontonagon's Chamber of Commerce, Vice President of the Ontonagon County Historical Society and a member of Ontonagon's Theater Board. What's one more plate for him to spin? So, this November, Dave was nominated and elected to our BOD! As our Events Chair, he hopes to create a number of fun, new activities in which our membership can participate. Some ideas in consideration are: Joint club rides with other Michigan ATV clubs, Member picnic rides, etc. A couple of Dave's favorite trails to ride are the Pioneer Trail and, especially, the Baraga Plains Trail. The 32-mile loop of this trail covers a wide variety of terrain, anything you're looking for you should be able to find! Dave extends this invitation to all, "If you plan to ride in the UP on your ORV/ATV, spend some time enjoying the beautiful wilderness you'll encounter on MI-TRALE's trails!"

Director Don Helsel – Term expires January 2023
Don says, "I was first elected November 2012 by our MI-TRALE members as their President. This position carried both responsibilities and opportunities, of which I hope to use the first to maximize the second! My sincere belief is that we all are the ambassadors of our sport. We alone have the responsibility (and the opportunity) to form the future of our sport every day. We do this by the way we ride, where we ride, what we say and how we maintain our trail systems. Don stated, "10 years as President of this great club has been a wonderful ride but the time came to turn the wheels over to someone else" I will continue to be a member of MI-TRALE's Board, now in a director position. Don comes from a 40 year career working, both domestically and internationally, for Ford Motor Company. He retired in 2004 and relocated to Ontonagon, MI with his wife, Sue. He and Sue heard about "this local ORV group," (MI-TRALE), and, as ATV riding is a favorite outdoor recreation of theirs, they joined! In 2010, Don decided he wanted to take a more active part in the organization's trail development efforts. From then on he became very involved with the discovery and development of new trails in the 5-county area. He was nominated for (and elected to) our BOD as the Vice President in 2011. Don's favorite place to ride is the Pioneer Trail System. He urges you to ride this trail at only 5-10mph as it changes at every corner and will keep your attention no matter the season. It's a trail to enjoy what you are riding through, not what you are riding on. Don leaves us all with this challenge: "Become an active ambassador for our sport every day, both off and on the trails. We have a lot of work/play to get done, so let's have some fun doing it! It will take each of us working together to make it all happen. Good riding to all!"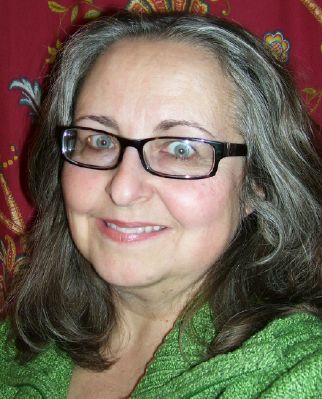 EQ Director Cathy Wainio – Term expires January 2023
Cathy is now retired after working in financial service to the public, as a government employee. She and her husband live on a small farmstead with a few critters, including her two horses. "Caring for critters, fence line and the garden, and running amuck with grandkids seems to never end." Cathy became a member of MI-TRALE about 2012 when we expanded our trail base to include equestrian trails. She has been the Equestrian Director since. She has lent her volunteer efforts to the improvement and maintenance of the Courtney Equestrian Trails and support of all trail users. "Educating the public on sharing trails safely is important. Everyone is important". Camping with horse is also of great interest to Cathy and many other equestrians, so MI-TRALE is working toward expanding opportunities and sharing information with others. Volunteering has always been a larger part of life for Cathy, as she supports the church and numerous community events, often riding her horse the parades. The horses wear various hats, sunglasses and bangles while Cathy throws candy to the kids. "Celebrate life, pass it on to others." Cathy continues, "Trail recreation offers a retreat, a place to rest and calm the heart and mind, and a place to gather with friends old and new." MI-TRALE equestrian volunteers work in conjunction with the USDA Forest Service, toward improvements at The Courtney Equestrian Trails. Cathy wants you to know that, "The members of the BOD of MI-TRALE all have the same passion: Bringing enjoyment to as many different kinds of trail users as possible. Our mission is to continue to bring improvements to all our trails. Come and enjoy the natural beauty and locations of interest along our trails in Michigan's Upper Peninsula wilderness. This is great hard working group of people. I am honored to be a part of MI-TRALE."
Director Jeff Sauer- Term expires January 2024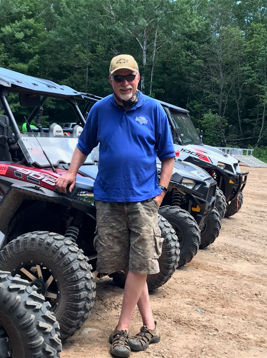 Jeff retired from the Medical Imaging business in 2018 and has been living in Northern WI since 2010 and enjoys his ATV, UTV and snowmobile's and if you can't find him on the trails he probably fishing. Jeff started ATVing in the 1990's with a sales trip to Salt Lake City UT and had a costumer say lets have some fun- and off they went to buy Jeff a pair jeans and off to the trail head that led them up the Wasatch range to the radar dome over looking SLC and to the north including Hill AFB and Jeff was hooked. Since moving north to WI Jeff realized what wonderful trails the UP of MI and Northern WI have and became a member of MI-TRALE and other clubs to gain knowledge as well to offer help. He has come to realize how important clubs are to any trail system and without them, the trails would not exist. While there is funding for trails, the States, Counties and Townships don't have the where with all to develop, maintain and manage the trails and that's where the clubs come in. So Jeff now engages and helps more and encourage others to do the same-even if for just a day. Jeff stated "as an enthusiast of ATV and UTV riding I encourage all to ride the MI-TRALE system of the UP, and support the club and its sponsor's. As a Director I continue to support the ambassadorship of the trails MI-TRALE is responsible for and encourage all to do the same for the sport and environment."

Director Jim Fooce – Term expires January 2024
Jim was born and raised in Ontonagon county making his life long home in the Bruce crossing area. Jim started riding off road when he was just a small kid and watched the sport start with dirt bikes and three wheelers. There were no trails then and everyone rode where they could , the trail system has grown and improved so much. Now it's an ever growing trail system. Jim stated "I am proud to be a part of MI-TRALE and help grow this great trail system." Hope to see you all out on the trails. Ride safe and have fun.
Director-OPEN
MI-TRALE has an open Director position. If you have some time for a couple hours once a month, an interest in helping your club by guiding its future and being a steward to the outdoors of the UP. -please contact any club officer/director for more information