Officers and Directors
Meet the Board of Directors who work hard for you everyday!

President Don Helsel – Term expires January 2025
Don states, "We alone have the responsibility (and the opportunity) to form the future of our sport every day. We do this by the way we ride, where we ride, what we say and how we maintain our trail systems." Don had a 40 year career working both domestically and internationally for Ford Motor Company. He retired in 2004 and relocated to Ontonagon, MI with his wife, Sue. ATV riding is a favorite activity of theirs. They had heard about "this local ORV group," which turned out to be MI-TRALE, so they joined! In 2010, Don decided he wanted to take a more active part in the organization's trail development efforts. From then on, he became very involved with the discovery and development of new trails in the five county area that MI-TRALE covers. In the 2012 BOD elections he attained the position of President, and served continually as President until 2021. Don is now helming our organization once again. Don's favorite place to ride is the Pioneer Trail System. He urges everyone to ride this trail at only 10-15mph as it changes around every corner. No matter the season, it will keep your attention. It is a trail to enjoy what you are riding through, not just for taking you to your destination. Don's challenge to every rider of trails: "Become an active ambassador for our sport every day, both off and on the trail. It will take each of us working together to form the brightest future possible for our sport. We have a lot of work (and play!) to do, so let's get out there and have some fun doing it! Good riding to all."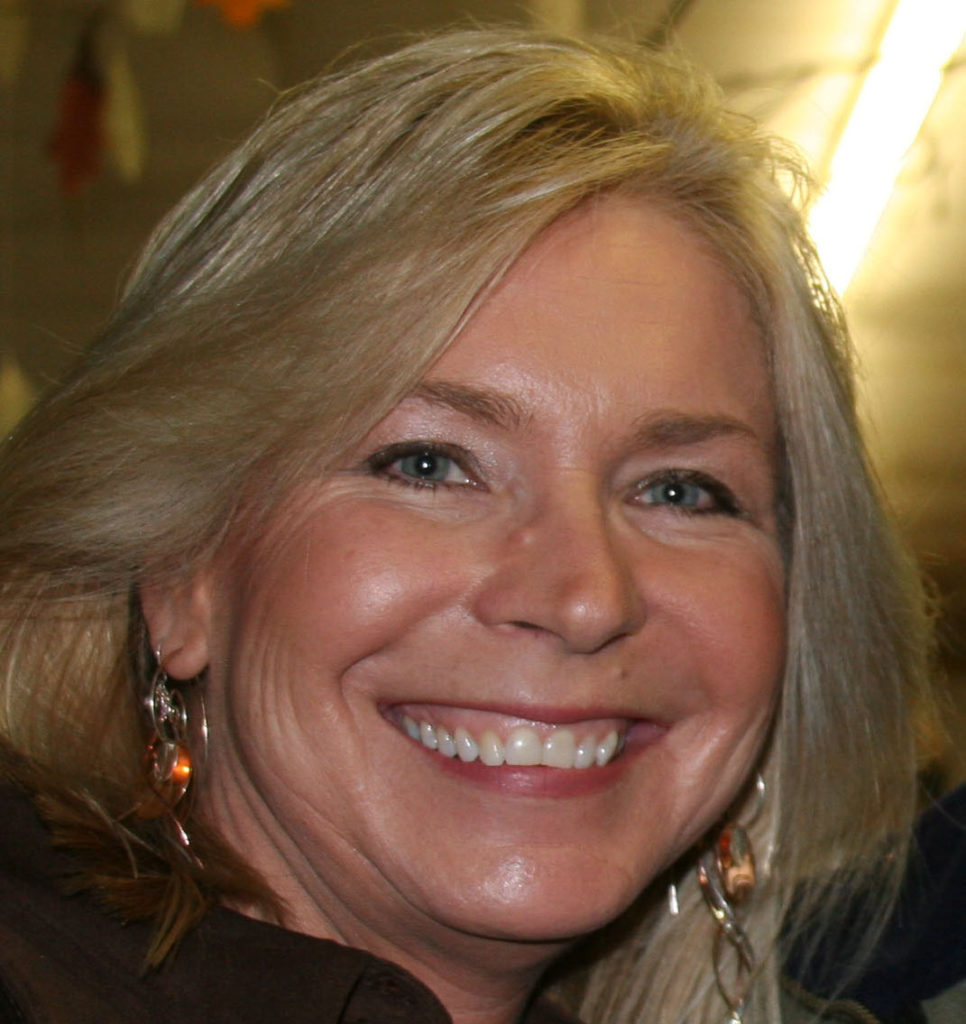 Vice President Janet (Holmstrom) Miesbauer – Term expires January 2024
In 2013, when Janet found out that the Courtney Equestrian Trails she loved to ride were managed by MI-TRALE, she joined our organization. She wanted to lend her talents to help improve, maintain and develop those picturesque trails. In 2014 she assumed the position of Chair of our Communications Committee and in 2020 was elected to our Board of Directors as Vice President. Janet handled both of those positions until 2023, when she passed the reins of the Communications Committee to another volunteer. She and her husband Ron reside in "da backa Mass" surrounded by both State and National Forests. Three horses, four dogs, a cat and a donkey keep them company in that pristine wilderness. One of Janet's favorite things about being a member of MI-TRALE is that we are always enthusiastically willing to "lend a hand" with any tasks that are "at hand." She gives a very welcoming invitation to any equestrian (or motorized) trail riders who want to become a member of our group: "You won't find a more fun-loving bunch of folks with whom to become involved!"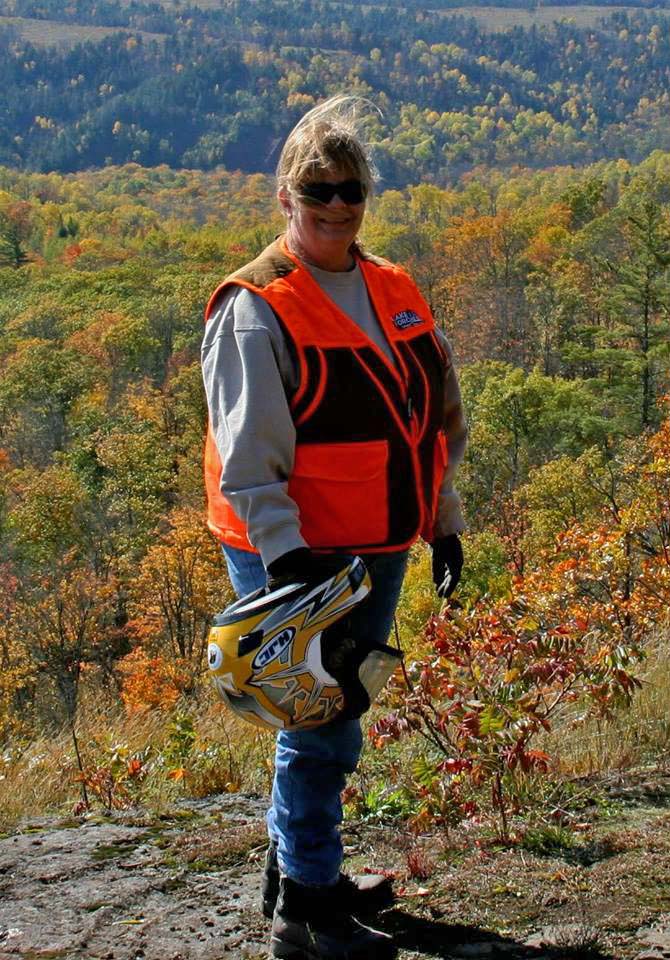 Secretary Linda Schulz – Term expires January 2025 
In 2007, Linda, along with her husband Mike, purchased the Running Bear Resort in Paulding, MI. To further their opportunities of exploring the beautiful wilderness of the UP, they soon acquired ATVs and began to ride our trails. Discovering that MI-TRALE was the organization that did the work of signing and maintaining those trails, they became members in 2010. About one month after joining, Linda was elected to be Secretary of the BOD. She has held that position continually for the past 13 years. Along with the Secretary's standard duties of minute-taking and record-keeping, Linda has also been responsible for handling all of the DNR Grant paperwork. Those grants are a major part of what enables MI-TRALE to keep our trails in such good condition. She, along with her husband Mike, are Co-Trail Project Managers/Trail Bosses. They are the team that oversees all of the work done on our trails. Linda also helps with our Facebook page and website. She loves being out-of-doors and helps with trail maintenance every chance she gets. Linda would like to say, "Come see what MI-TRALEs trails and the Western UP have to offer. I think you'll be pleasantly surprised!""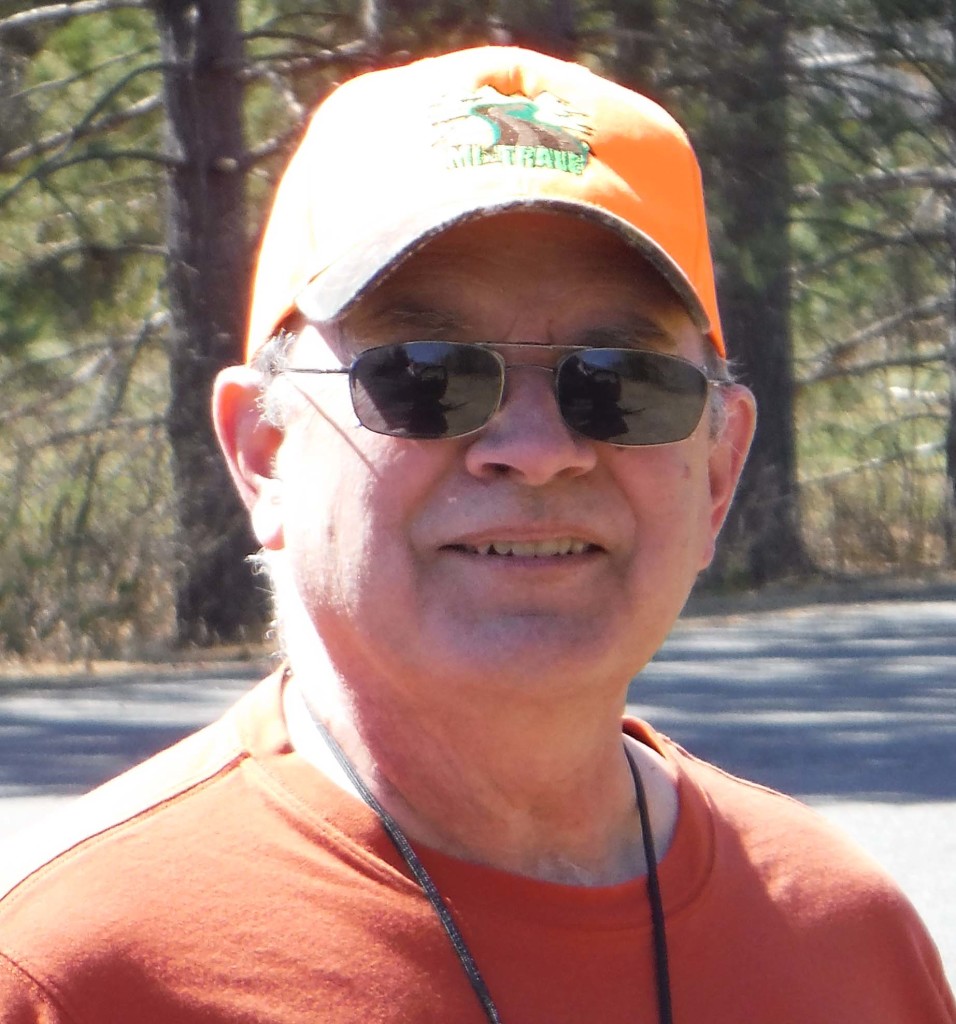 Treasurer Dave Bishop – Term expires January 2024
In 2000 Dave and his wife, Pat, retired to Ontonagon, MI. He had a long and successful career as the Maintenance Foreman for the State of Illinois' 2nd largest Waste Water Treatment Plant, located in Rockford, IL. With a couple years of "UP Living" under his belt, he wanted to more fully explore the spectacular wilderness it offered. He thought ATVing would be the way to go. After the loan of ATVs and instruction from friends, Dave got his own ATV in 2003 and has been a dedicated rider ever since. Don Helsel and Dave are good friends and it was at Don's invitation that Dave became a member of MI-TRALE in 2010. Two years later he was elected to the BOD as Treasurer and has remained in that position to the present year. Dave is a man who genuinely cares about and is very involved with his community. In addition to his position on our BOD, he is currently serving as President of Ontonagon's Theater Board, Vice President of the Ontonagon County Historical Society and a board member of Ontonagon's Chamber of Commerce. In the spirit of bringing more members of the community together, he also is a leading participant in organizing activities for our club. A couple of possibilities are: Joint Rides with other Michigan ATV clubs and Member Picnic Rides. New members and ideas are always welcome! Just like Don, Dave has a fondness for the Pioneer Trail, but his favorite is the 32 mile loop of the Baraga Plains Trail. It covers such a wide variety of terrain that you'll be sure to find anything you're looking for. Dave extends this invitation to all, "If you plan to ride your ATV/ORV in the UP, make certain to travel MI-TRALEs' trails. They will guarantee that you definitely experience the magic of the Upper Peninsula's impressive scenery."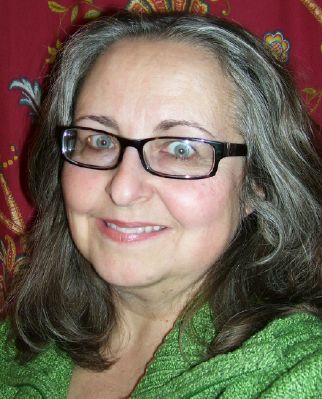 Director Cathy Wainio – Term expires January 2025
Cathy retired from her career as a government employee in financial services. She and her husband live on a small farmstead with a few critters, including her two horses. She declares, "Caring for critters, fence line and the garden, and running amuck with grandkids makes a good life." Cathy often rides in local parades, (with her horse decked out in hats, sunglasses and bangles), while she tosses candy to kids. She also enjoys volunteering at her church and other community events. Cathy joined MI-TRALE in 2011 and has been the Chair of the Equestrian Committee ever since. She also chairs the Geocache Committee and helps to manage our membership records. She and the other members of the Equestrian Committee have worked under a partnership agreement with the Ottawa National Forest, to improve and maintain the Courtney Equestrian Trails and also to develop equestrian campsites within the Courtney Recreation Area. They promote educating the public about the safe sharing of trails, as well. Cathy states, "I believe that everyone is important. We should all remember that when we are riding the trails together." Cathy continues, "Celebrate life, pass it on to others. Trail recreation offers a retreat, places to rest and calm the heart and mind, and places to gather with friends old and new." She wants you to know that the members of the BOD of MI-TRALE are a great group of hard-working people who all have the same passion: Bringing enjoyment to as many different kinds of trail users as possible. Cathy concludes, "Come and enjoy the natural beauty and numerous locations of interest along our trails in the wilderness of Michigan's Upper Peninsula. I am honored to be a part of MI-TRALE."

Director Jim Fooce – Term expires January 2024
Jim was born and raised in Ontonagon County. He's made his life-long home in the Bruce Crossing area. He joined MI-TRALE and then in 2016 was appointed to complete the term of a departing director from the board. He served on the BOD for a number of years, took a bit of a break and then was re-elected to the BOD in 2022. Jim started riding off-road when he was a young child. He saw the ORV sport begin with just dirt bikes and three-wheelers. There were no signed trails back then, everyone simply rode where they could. He has seen ORVing evolve into a massively populated and tremendously popular sport with an amazing MI-TRALE system of trails in the Western UP. Jim states, "The growth and improvement of the trail system is downright staggering. Now it's an ever-growing trail system." He continues, "I am proud to be a part of MI-TRALE and to help grow and maintain this great system of trails." He is also very committed to promoting the importance of safe trail riding habits and the safe operation of your ORV. Jim went through the three day training course to acquire his State Of Michigan MDNR Recreational Safety Instructor Certification. He has taught several safety classes to date with approximately 300 successful graduates in the past five years. There will be more classes offered this year. Jim concludes with this wish, "Hope to see you all out on the trails. Ride safe and have fun!"

Director Steve Slater – Term expires January 2025
Steve has been riding or driving anything off-road since, well…forever! Although he resides in WI, he has been an avid fan and traveler of our panoramic Western UP trails since 2007. He has spent a fair amount of time in the UP over the years. He attended both Gogebic Community College and Michigan Tech during his time here. Steve initially became a member of MI-TRALE and was elected to its BOD in 2010 and served his two year term. He remained a MI-TRALE member and was, once again, elected to the BOD this January of 2023. His main focus is to promote the philosophy of: "Have courtesy and tread lightly while on the trails. Leave them in better condition than you found them. Doing something as simple as picking up sticks, rocks and large pieces of debris, and removing them from the trails, is a major help to the club responsible for maintaining those trails." He very much enjoys "trail days" and sharing adventures with anyone he encounters along the way. If you come to (or volunteer for) our Senior Fall Color Ride, you'll most likely meet Steve, and he'll look forward to meeting you! It's one of his favorite rides—be sure to check it out!

Director Jon Fourez – Term expires January 2024
As of this January 3rd, 2023, Jon is a newly elected member of MI-TRALEs BOD. He retired from farming in East Central Illinois and moved north to explore the many wonders of Michigan's Western Upper Peninsula. He has two daughters and a son-in-law who also live in his gorgeous, new neck-of-the-woods. One of his favorite ways to explore the UP is to drive his UTV along its many miles of trails. Having been active all his life, he was speaking with our Secretary, Linda Schulz, regarding some ways to keep busy in his retirement. Linda suggested he join MI-TRALE. Jon did so in 2022 and was busy the entire Summer thereafter brushing around trail signs and cutting up trees after windstorms! (His daughter, Nora, occasionally lends Jon a hand during his brushing adventures!) "Work is never work when you are among friends," he says. He also learned how to run our Super Magnet under the guidance of Dave Bishop, our Treasurer. This piece of equipment "grabs" metal off our trails to help prevent punctured tires. Jon has found that our trails offer many scenic areas to enjoy and that there are always new friends to be met. He declares, "MI-TRALE is so unique in that it offers not only ORV trails, but Equestrian trails and even Water trails for outdoor enthusiasts to enjoy. I am looking forward to helping out wherever I can to increase the trail riding fun for everyone!"

Director Tim Peacy – Term expires January 2024
Tim Peacy is an avid outdoorsman who moved to the UP in 2021 to hunt, fish and ride. After moving, Tim was looking for a way to give back to his new community, so he joined MI-TRALE and the Bruce Crossing Fire Department. "It just made sense," he said, "I spend a lot of time riding these trails so there's no reason I can't help maintain them." He loves these trails and feels grateful to have them to ride. "I'll ride anything that goes fast," noting that he rides year-round. Dirt bikes, 4-wheelers, side-by-sides, snowmobiles, it doesn't matter to Tim, he just loves being out in the woods. He also grooms snowmobile trails in the winter for Gogebic Area Grooming and declares, "It's just another way to get out there and give a little back." He is the guy to talk to if you need something done. He works three jobs, owns a local business trimming and removing trees, and volunteers wherever he can. Tim says, "I like to stay busy and if I can help out my community at the same time, then I'm really happy." Feel free to approach Tim with any comments or concerns, he'll make sure it gets handled.