Calendar
MI-TRALE Calendar for Meetings, Rides and Events
2023 Club Meeting Schedule
Meeting location: Stannard Township building located 14927 State Highway M28 E, Bruce Crossing 49912
January 2nd – Annual Meeting and Elections – Stannard Township building
February 6th – Meeting – Stannard Township building
March 6th – Meeting – Stannard Township building
April 3rd – Meeting – Stannard Township building
May 1st – Meeting – Stannard Township building
June 5th – Meeting – Stannard Township building
July 10th – Meeting – Stannard Township building
August 7th – Meeting – Stannard Township building
September 11th – Meeting – Stannard Township building
October 6th – No Meeting this month
November 6th – Meeting – Stannard Township building
December 4th – Meeting – Stannard Township building
January 8th 2024 – Annual Meeting and Elections – Stannard Township building
EVENTS & RIDES
June 4 & 5 Wisconsin Free Fun Weekend ATV & UTV Trail Pass Fee waived.
June 10 & 11 Michigan Free ORV Weekend Trail Pass Fee waived
June 10 – S.P.O.R.T. (State Park Off Road Trek) ORV Ride
July 22 – Copperfest ORV Ride – Historic Mining Ride
July 4 – Parade Location TBA
August 19 – 20 Michigan Free ORV Weekend
September 3 – Ontonagon Labor Day Parade
September 28 – Senior Fall Color Ride -. This is an organized ride in a side-by-side type of ORV (off road vehicle) for senior citizens. Volunteers bring their side-by-side's and take senior for a 15 mile ride so they can enjoy the Fall Colors! The RIDE is FREE and includes a Pasty Lunch. More info coming soon!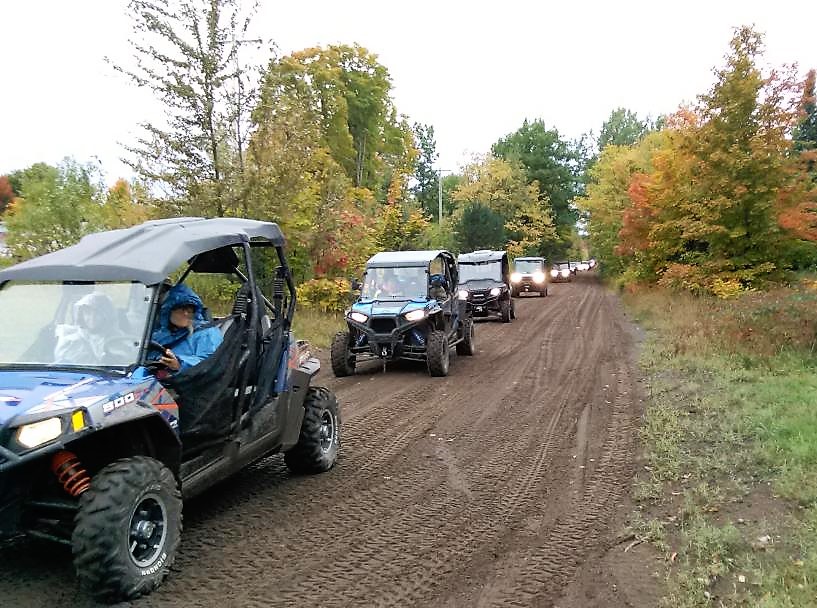 October – Courtney Annual Equestrian Camp & Ride (TBD)