Trail Updates and Alerts
This page is a place we will post information regarding trail cautions, closures, re-routes and additions of new trails SCROLL DOWN FOR LATEST INFO
Ontonagon County: 9-25-2023
The Ontonagon to Rockland (OR) Trail will be partially closed for two large culvert replacements. The first closure will impact the southern end of trail from US-45 road crossing south to Cemetery Road in Rockland, MI.  The closure begins September 25th and is expected to last to September 30th.  The second closure will begin Friday September 29th and continue through October 13th.  This second closure is on the north end of trail within the Village of Ontonagon.  Please check site for updates.  There are no state designated re-routes, but the local trail club may have alternative local routes on their website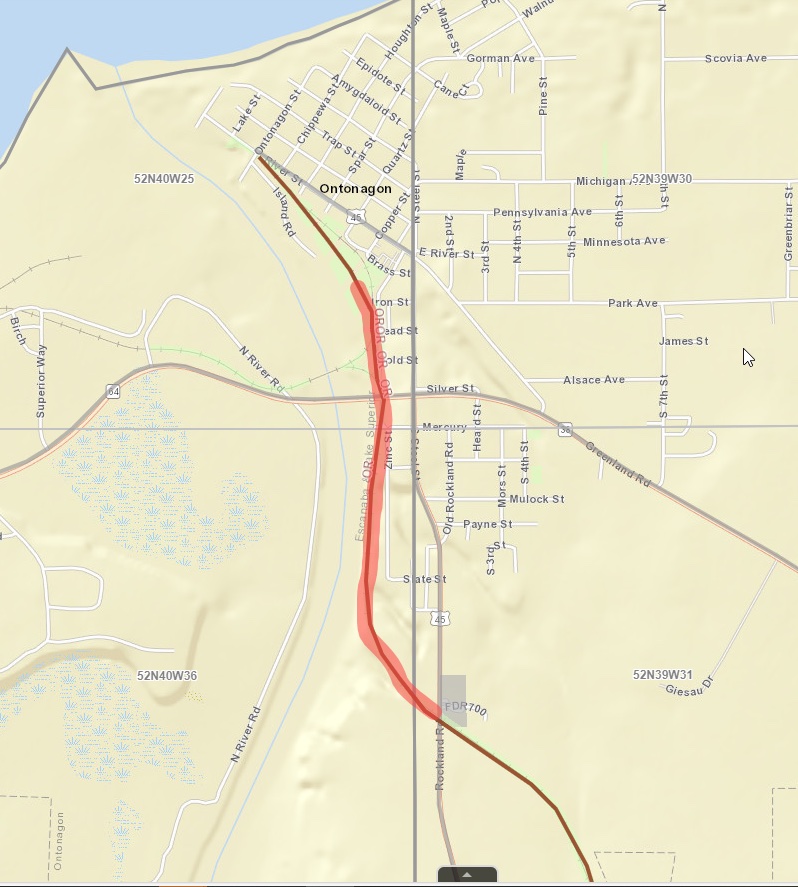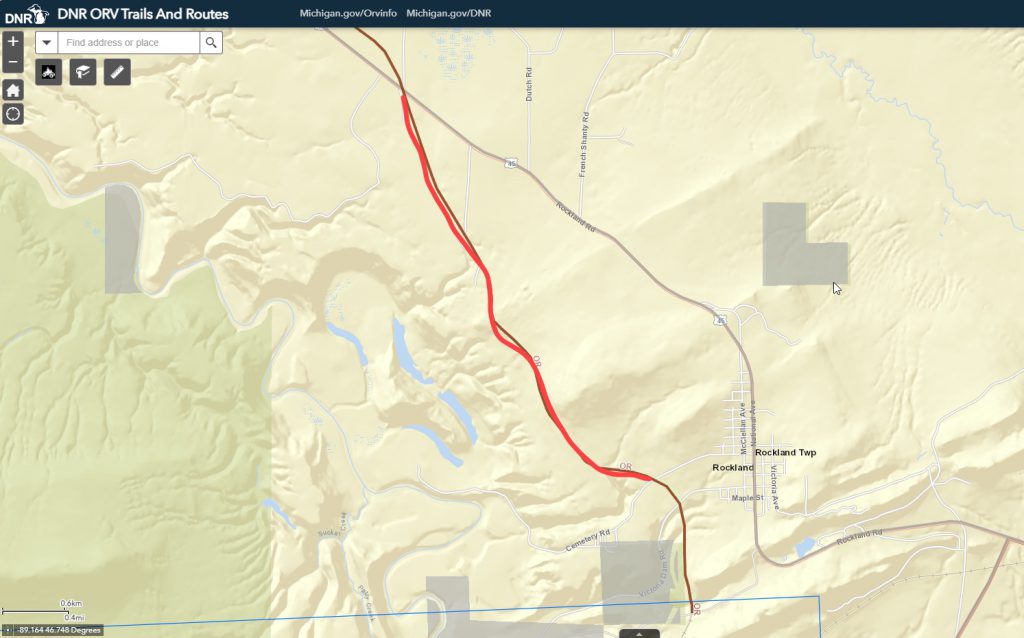 7-7-2023 FYI From the DNR Temporary Closure
Ontonagon County – Bill Nicholls (BN) ORV Route
Logging operations are occurring on state lands over the months of July and August that will require temporary weekday trail closures on the BN ORV Route. The impact areas will be from M38 crossing east to the Firesteel Trestles and then later on the east side of trestles to the Henwood Junction intersection. There are no reroute options available. Please check back for the latest updates and closure dates.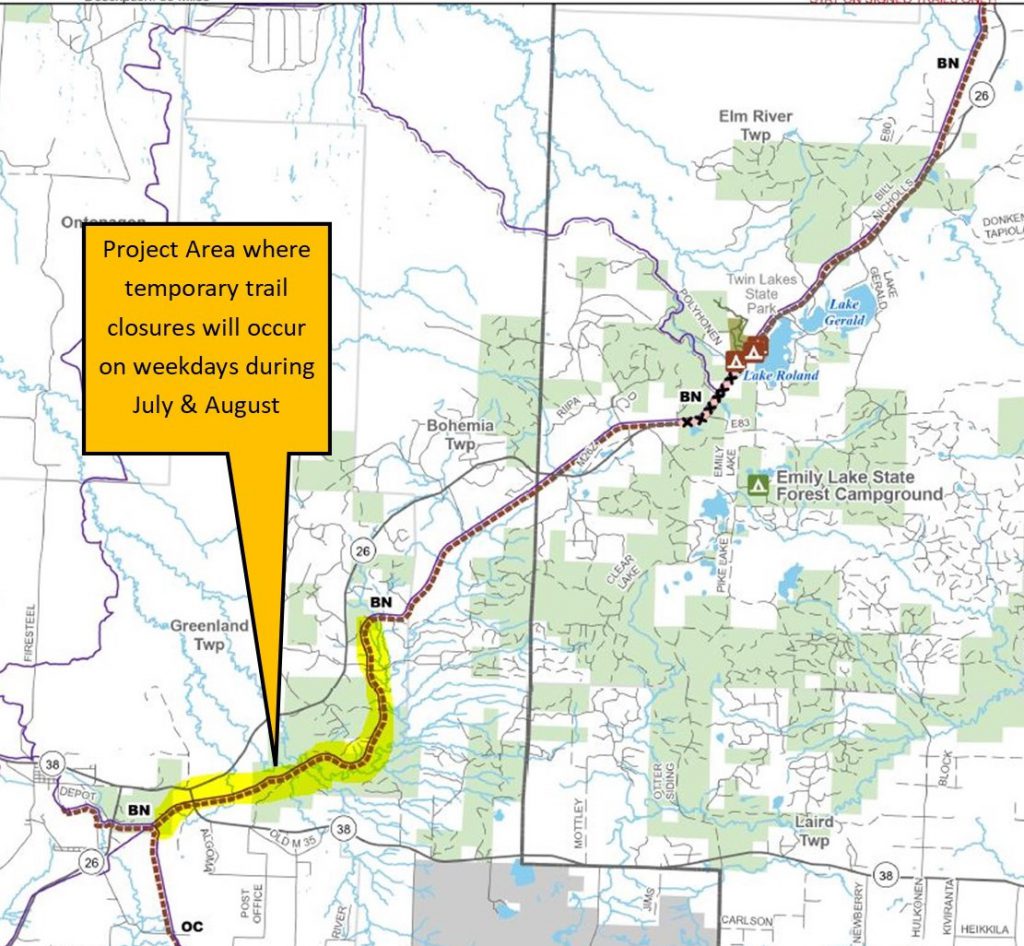 BN UPDATE: Harvest operations will continue to occur during July and August and trail users are reminded to operate safely and respectfully as logging equipment will be traveling on the trail
Alert
May 8, 2023 -The highlighted 3 mile section of the SB Route (below) will be closed for an extended period. MI-TRALE will be working on an alternate route. There are 3 failed culverts causing the side of the trail to washout and 14 others that are failing in this section of trail. Please be patient as we work hard on this situation. If you know of any legal go arounds. Please message us!